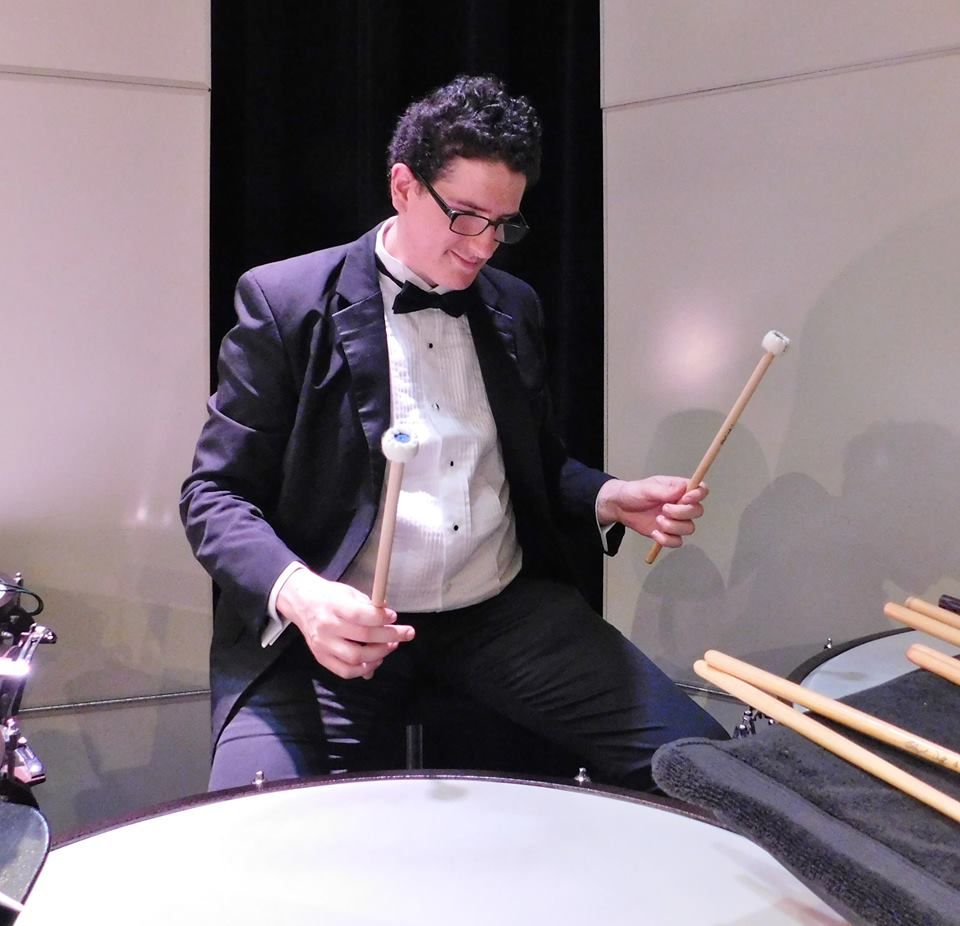 Joshua Albert completed his Master's at University of Central under the direction of Dr. Thad Anderson, Dean Jeffrey Moore, and Professor Kirk Gay. Josh currently teaches Applied Percussion at Seminole State College and private lessons. Josh also attended Stetson University, a Private University in Deland, Florida studying with Dr. Marja Kerney, Dr. Noel Painter, and Dr. Manuel De Murga. Josh currently plays with Space Coast Symphony Orchestra and The Villages Philharmonic as well as teaching Theory and Percussion. Josh's compositional philosophy is to stay focused on the emotion/reactions of the piece rather than the actual content on the page. In his spare time, Josh Jet Ski's and composes music for IOS video games and Indie Movies. Josh also owns CustomMalletCreations.com a custom marimba mallet company. 
Flagship Works: "Resonance10" for Mallet Septet and "Absolute Two" for Marimba Duo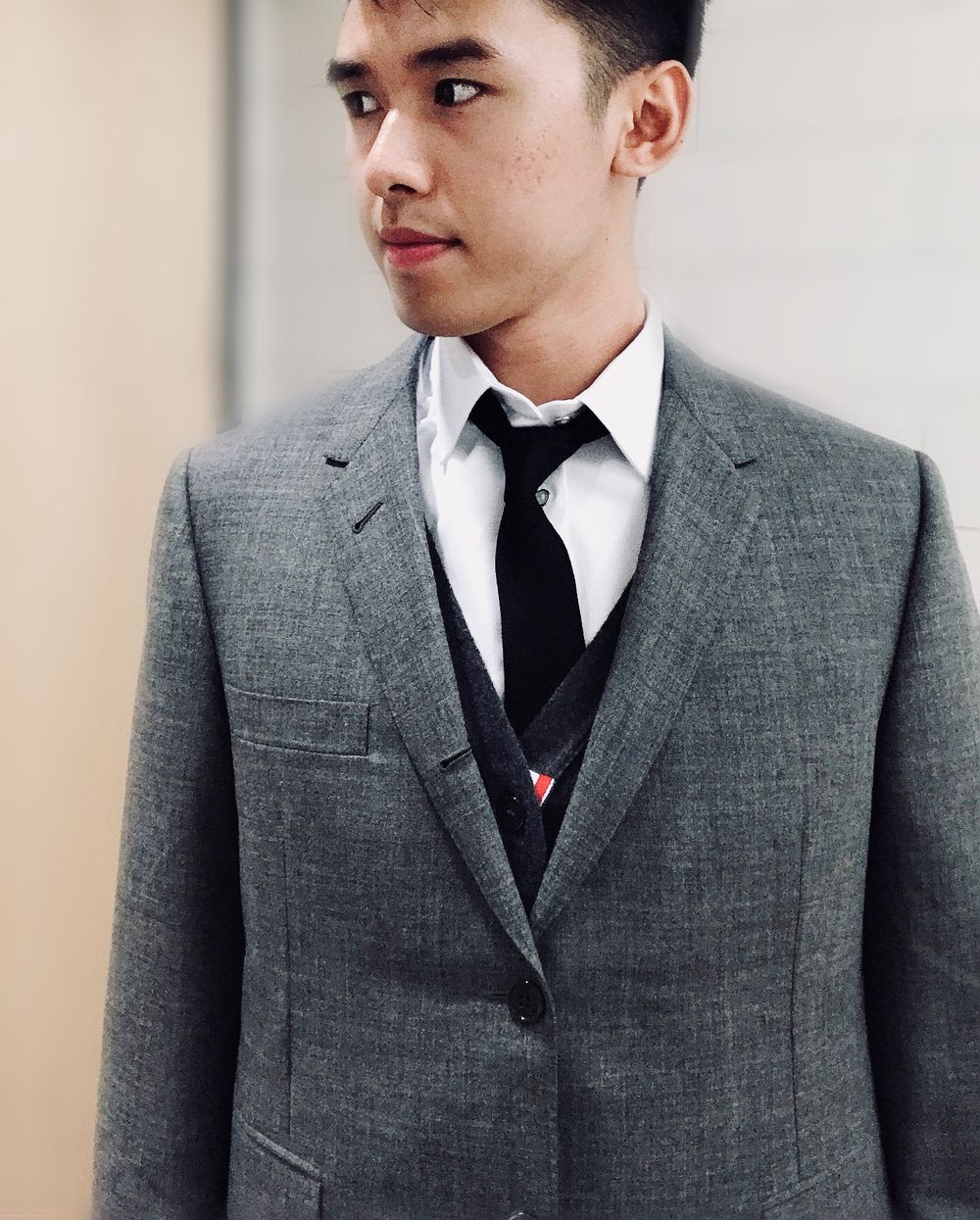 Calvin Chiu received his Master of Music degree at the Indiana University Jacobs School of Music, under the tutelage of John Tafoya, Kevin Bobo, Michael Spiro and Steve Houghton. He was the recipient of Graduation Tuition Award from JSoM, and currently holds the position as an Associate Instructor of the Percussion Department with full scholarship. He received his Bachelor's in Music Performance from the University of Central Florida under the guidance of Jeffrey Moore, Kirk Gay, and Dr. Thad Anderson, where he received numerous academic scholarships such as the Mark Pores Music Scholarship Award and the James and Robert Mackley Music Scholarship Award.
In his spare time, Calvin likes to read, write and compose music. He is also an accomplished pianist who has given numerous solo piano improvisation at the Orlando Collide Music Festival. Calvin Currently Freelances with Orchestras in Hong Kong as well as teaches private lessons.
Flagship work: "Memento" Duet for Marimba and Vibraphone and "Ito Guruma" for Marimba Duet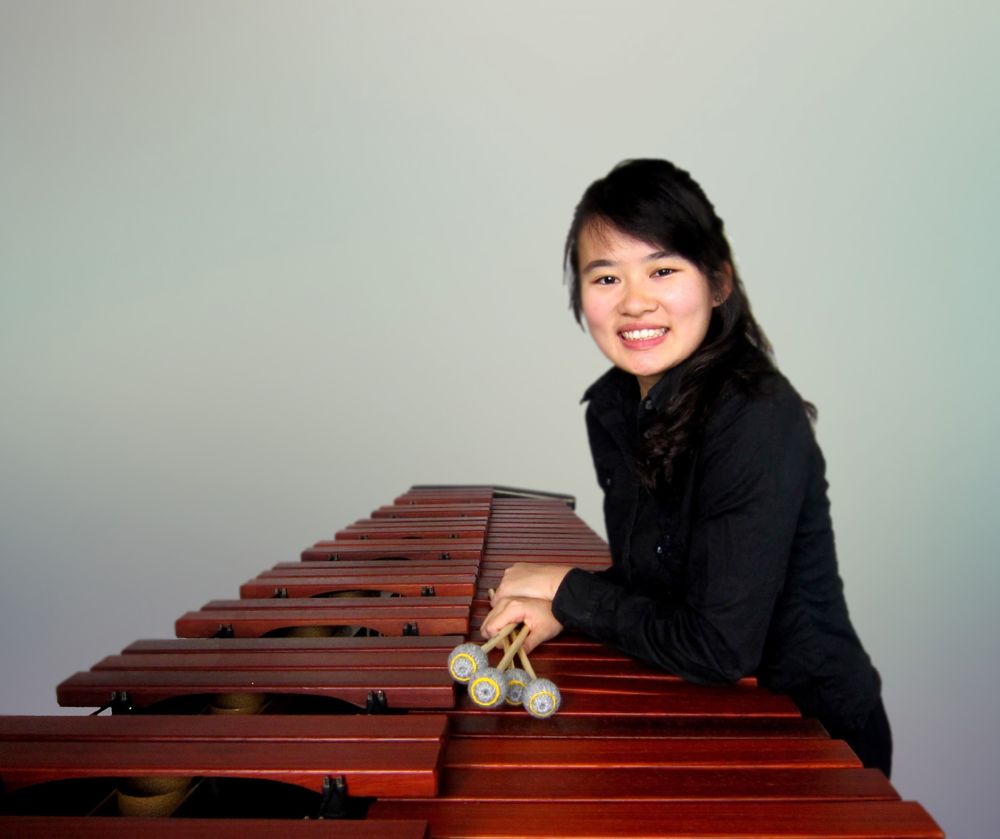 Beginning her musical career playing piano and flute at a young age, Nicola gravitated towards percussion. Studying with Sophia Woo (Hong Kong Philharmonic Orchestra) and receiving awards like the Hong Kong Schools Music Festival and Young Musician of the Year in 2006. 
She earned her Bachelor and Master degree from the University of Sydney under the tutelage of Steven Machamer, Daryl Pratt, Richard Miller and Claire Edwardes. Currently, Nicola pursues a successful career in both performance and education, leading her student ensembles to the International Hong Kong Percussion Convention (2016) and the Shanghai Conservatory of Music International Percussion Festival (2017)
As a performer, she was invited as a guest soloist with the Sha Tin Symphony Orchestra as well as the Mosman Symphony Orchestra.
She is now a member of the Hong Kong Festival Orchestra and has recently recorded soundtracks for the movie "Kung Fu Monster".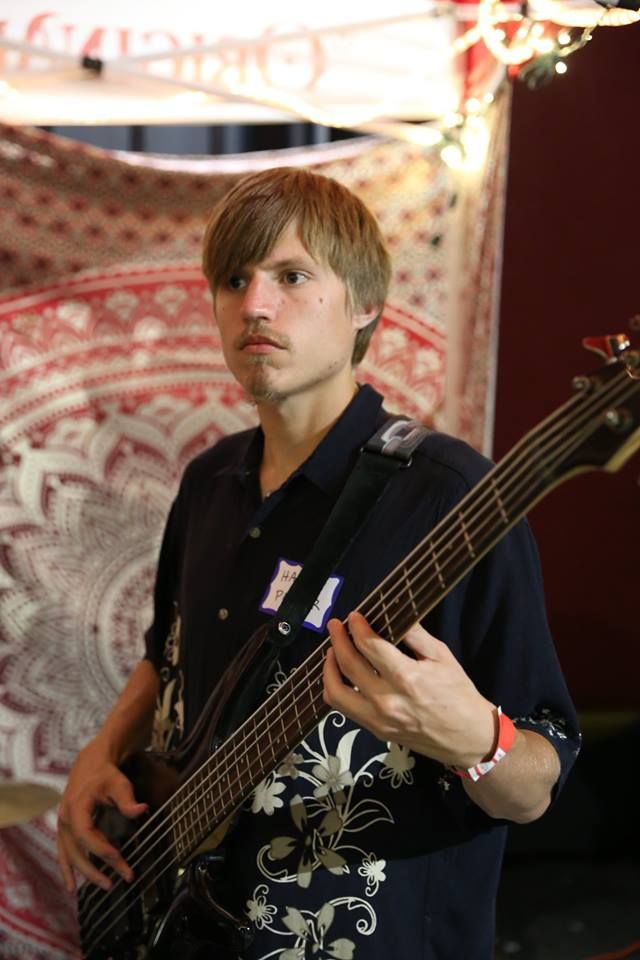 Jay Beard (b. 1994) is a composer living in Orlando Florida. Graduating in composition from University of Central Florida, his pieces have been performed by the UCF Percussion Ensemble, UCF String Orchestra, and other local ensembles. Along with composing, he teaches private lessons for guitar, piano, percussion, composition, and performs in various bands around Orlando.
Flagship work: Wonderful Beautiful University Sexuality for Solo Marimba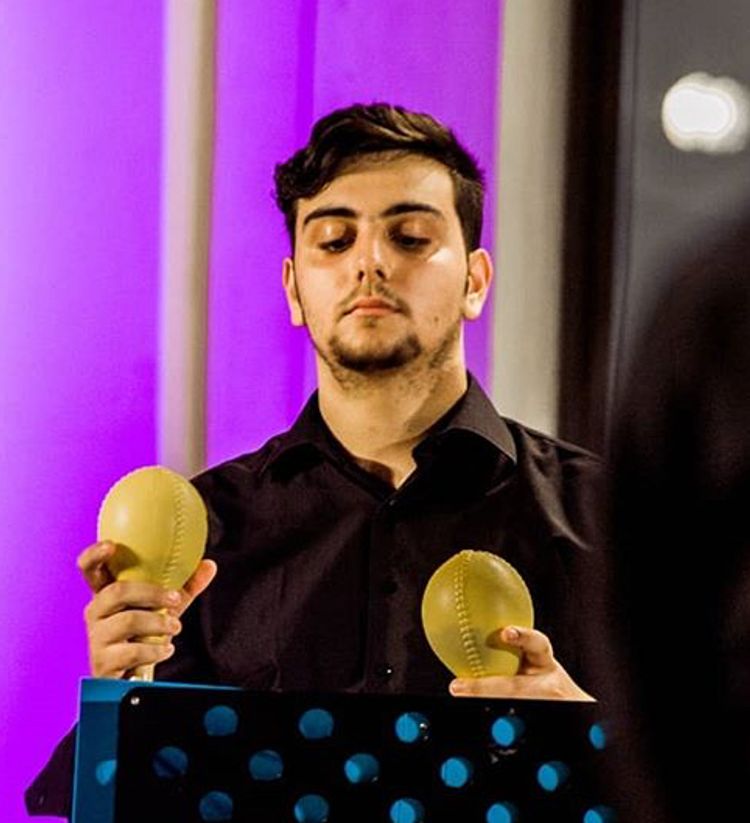 Antonio Gaggiano studies composition and percussion with M. Tanzi and Taglietti at the college "Umberto Giordano" (Fg, Italy) 
Along with his studies in composition, Antonio is associated with renown percussion groups: Tetraktis Percussioni and Blow up Roma Percussioni, with whom he has played pieces by Xenakis, Zivkovic, E.Cole, Chavez, Varese, Reich, Cage, Markovich. 
Gaggiano loves experimenting with the different sounds each instrument makes, as well as exploring creativity amongst their different sonic characteristics.
Flagship work: Game Over for Snare Drum